CHRISTOPHER SHANNON

ART STUDIO

After each set of 30 pageant paintings are created and sold, they will compete in an online pageant competition with real life judges. The owners of the paintings get the thrill of competition to see if their painting is chosen as the winner. Paintings are always priced affordably. To purchase a painting, paypal MSPageantNews@aol.com with your address and the number of the painting you are buying.  You may also email us at MSPageantNews@aol.com if you have any questions or interested in a custom commissioned painting.

Custom Commissions are Available for $35.00 plus shipping.

Also find more on Facebook under "Christopher Shannon Art Studio"

Paintings Below Are Currently For Sale

Painting #7

11x14 on Wood

$35 plus $8 if shipped

Painting #43

11x14 on canvas

$35 plus $8 if shipped

Painting #55

11x14 on canvas

$35 plus $8 if shipped

Painting #32

11x14 on Canvas

$35 plus $8 if shipped

Painting #38

6x18 on Wood

$25 plus $8 if shipped

Painting #62

7x15 on wood

$25 plus $8 if shipped

Painting #77

11x14 on canvas

$35 plus $8 if shipped

Painting #79

11x14 on canvas

$35 plus $8 if shipped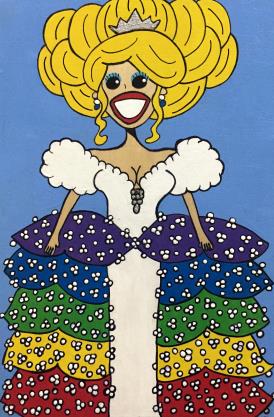 Painting #89

12x17 on wood

$45 plus $8 if shipped

Painting #94

11x17 on wood

$35 plus $8 if shipped